New AlphaWorld Objects Available
You won't believe your eyes when you get a look at all of the incredibly rich, new objects made available for use in AlphaWorld!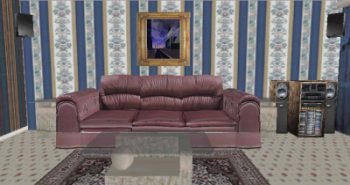 You'll find everything you need to completely remodel your homes and builds. Whether you are looking to update the exterior with new siding, brick or beautiful new doors; or remodel the interior with updated furniture, rugs or wall paper, we think you'll love all of the new choices. All of the new objects are available at http://host.activeworlds.com/awbuild/html/buildset.htm.
For those of you who have been waiting for a complete kitchen set, including refrigerator, range, microwave and custom cabinets, the wait is over! And now after a long, hard day of building and remodeling you can refresh yourself in your very own shower/tub.
So what on earth are you supposed to do with all of your old furniture? Well, the new object set comes complete with a garage, so you can even hold your very own Garage Sale. :)