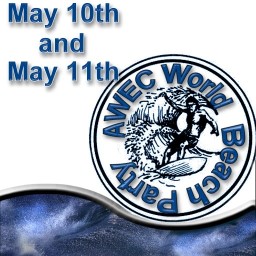 AWEC World

Come hang out for a weekend at the beach to win prizes!

Warm weather is coming and we are ready for a fun weekend. All new event!
AWEC will be having a beach party and to win prizes all you need do is dance, dance, dance!
Hang out at the beach - click on a dance pad and earn points to win! That's right all you need do is come to AWEC beach area click on a dance pad to earn points for prizes. A bot will keep record of all the hours spent on the dance pad and at the end of this event minutes and hours will be added up to see who wins. Tourists will need to inform the bot of their correct e-mail address to claim prize.
Surf music broadcasted on Active Worlds Virtual Reality Radio.

Thank you goes out to AWI for donation of all prizes.

Prizes Available:

For Tourists:
2 X 2 month cits.
4 X 2 week cits.

For Citizens:
2 X +2 to bot limit.
2 X P-20/10 for 2 months
---