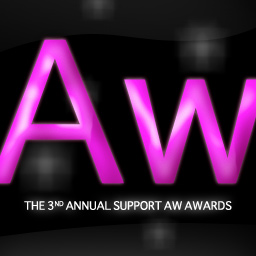 Congratulations to all of the nominees and winners in the 3rd Annual Support AW Awards!
On the night of April 26, hosts maki and Stacee announced the dozens of entries and 13 winners (3 tied categories) in just under 2 hours in Maya world.
Here are the winners as chosen by this year's council from each category:
Active Community
SW City
Best World for Design
Virlands
Angelic
Better Building
Digigurl (Yellow Restoration)
SW City
Technical Advancement
AlphaMapper (http://www.imabot.com/alphamapper/)
Top Creative Design
MaXPoly (Virlands and Virlands1 worlds)
Non-Profit Contributor
SW Chris
Community Leader
Digigurl (Taking charge of such things as Yellow world)
Greatest Online Resource
AlphaMapper (http://www.imabot.com/alphamapper/)
Realism
Avatar world by Baro
Air Field by m i k e (AW world 1881.55S 2303.85W)
Community Stimulus
Flagg (Community liasion)
Our awards span areas of environment design, technical achievements, and leadership. For an explanation of the categories and to see all of the nominees this year, please visit the awards web site at sawards.com!
The Support AW Awards are sponsored by JTech Web Systems.
JTech provides outstanding world and object path hosting.
The Support AW Organization / SAWARDS is not affiliated with Activeworlds, Inc.

---