PKToons enjoyed a very busy October. First birthday celebrated was for a beautiful lady whom we all love, dreamer2! The party was held in The Ritz. Was a fantastic turnout that night! Full of laughter and fun!
On October 11, we had a surprise birthday party for Steve o in the Matrix. Was another huge turnout! Was great to see everyone on his day specially as his VR wife couldn't be with him. Cheers for Steve o!
October 14, PKToons held a wedding reception for Holly and threenephi. The wedding was very well attended and enjoyed. Reception was lovely! Bride and groom danced the first dance then everyone else joined in. Wishing much happiness to you two!
AW's Fashion Show coordinator and a beauty herself, Ridley, had a birthday on October 26 at the Matrix. Her party was brimming over with people wishing her all the best for the year ahead. A second birthday for the same day was planned but unfortunately the young lady, maya 2000 couldn't get into AW and still can't. Anyone that wanted to, got to dance with this wonderful lady.
Ridley made a very special dress for her birthday and it was a WOW! With 5.2 about to come out, this may be the last of the old CAV's made by Ridley. Be sure to check out the picture!
Yellow hosted a Halloween Ball which was Dj'd by PKToons dot com. The light show and floor were awesome! Great job Apooka and Ozman. The winners of the CAV costume were: 1st place to OzySEO, 2nd place was doc1 and third was Ridley. Prizes will be announced in the AW forums. Congratulations to the final winners! Remember, everyone of you who wore a costume are winners too! Fantastic work everyone and a fabulous time was had by all!
The final event for the month of October was Bach's birthday party at the Iron Maiden. He wasn't surprised but that's okay. His birthday was actually the day before but since the Halloween Ball was happening, it was moved to the next day. Bach sure had a lot of people show up to wish all the best. Was grand to see everyone!
November saw the Harvest Festival on the world Harvest. It was to be for four days, from Thursday, Nov. 17 to 20. However due to technical difficulties experienced by the world and path host, we lost two days of the Harvest. On Saturday, everything returned normal. (What is normal?) PKToons started up the party and continued till late Sunday night. Everyone welcomed PKToons' newest DJ as she rocked the world on Sunday. Great job, Ridley!
​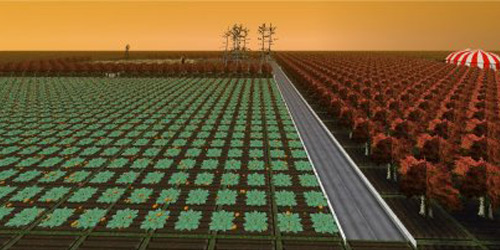 Also on Harvest there was a ginormous orchard across from the dance barns which were ripe for picking. Down the road, we found huge patch where pumpkins needed to be picked too. Lots of prizes were found, BTW! Many thanks to Pelican for his generosity in the prizes and for hosting the Harvest.
​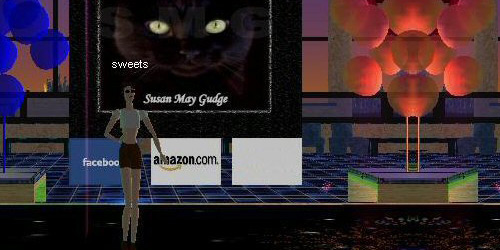 November 22nd, AWMix07 hosted and PKToons DJ'd sweets' party for her fourth book, Superstitious Nonsense, which was just put out on Amazon. sweets' party was very much enjoyed and well attended. Congratulations, sweets! May your muse continue to bring you much success! If anyone wants more info, please contact sweets via telegram.
December is a very busy month normally. Lots of beautiful builds for the season are in full swing! Oh, don't forget the dates - December 30th, 2011 to January 1st, 2012. PKToons will be rocking in 2012 around the world in Mirage! Sure hope to see as many as possible there.
Be sure to check out our site on the right side for future events coming up. If you wish PKToons dot com to DJ an event for you, contact Class 3 via telegram.