IT'S TIME TO SHOW OFF!
Have you ever wanted to have a big group of people watch you build? Well here's your opportunity to be watched by more than 3000 people in the real world. Once again Lensman has been invited by the National Building Museum, in Washington D.C., to demonstrate building in virtual worlds. We will have a projected image for the people at the Big Build to watch you build in AW.
​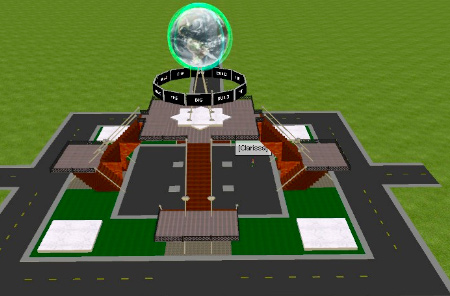 Last year we gave tours of different building places however this year they asked that we have more building and less touring. So to honor that request we have established a Ground Zero in Alpha World At:
http://objects.activeworlds.com/cgi-bin/teleport.cgi?_7800.98N_23821.38W_0.0a_0
You are welcome to start building right away but we really would like to have you working hard at it on the day of the show (September 22). This is a great opportunity to demonstrate your skills and at the same time hopefully convince people to come and join our happy community.