Browse the Haunted World of the Peacekeepers and see what evil you can find!!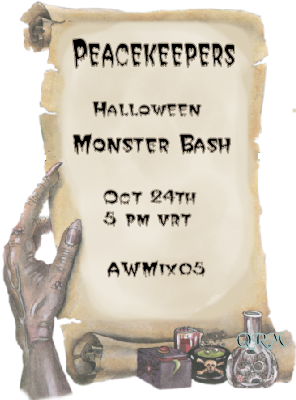 To be held in AWMix05 on October 24 at 5PM VRT.

There will be games and prizes and some great music from "Andromeda Radio" - DJ PhaZar. View the PK Graveyard where PKs make their own tombstones and the tombstones of others, too!
The PK Halloween Monster Bash Dance will be held on the 2nd Floor of the Castle. Everybody is invited to attend the PK Monster Bash and join in on the gruesome fun!



---